Return Policy 
In-stock items may be returned if unworn

and

all tags attached

within

 THREE WEEKS (21 calendar days) of purchase date for a refund or exchange, less a 5% restocking fee. 
We must have an email from you within 21 calendar days of purchase in order to accept a return.  


No refunds on pre-order or special order items. Items may be exchanged if the exchanged size is in stock.


For returns within the time period, we credit you the amount merchandise being returned via your original payment method, less a 5% restocking fee----shipping charges are not refundable.


Customer is responsible for shipping charges to return or exchange products. Please use a method with tracking; we cannot be responsible for lost or damage items returned to us.


CLEARANCE ITEMS ARE FINAL SALE


Please wear undergarments when trying on all shorts and bottoms until you are sure you do not need to return.


Please contact us at info@trifetri.com for return approval and address, questions and concerns. As long as we have notification of the return within 21 days of purchase date, we will accept the refund. 


NO RETURNS AFTER 21 CALENDAR DAYS WILL BE ACCEPTED FOR ANY REASON OUTSIDE OF DEFECT 


Defective Items
If there is a defect in the manufacturing of the item, we will initiate the repair process for your item with the manufacturer if it is within six months of purchase date.  Note that repairs take up to 6-8 weeks to complete.


Contact info@trifetri.com for more information or special considerations. 


Items over six months are not considered defective and are not covered for repairs, though we can initiate the process for the customer at cost.


Repairs not covered:  piling of the fabric due to contact/friction with race belts, bike bags, rough surface or Velcro, snags from contact with sharp materials, such as bike parts, tearing or ripping or issues due to incorrect sizing. 



Skin chafing is not considered a defect--as that is part of triathlon and a good lube fixes that. 
Thank you!
PRIVACY POLICY

What information do we collect?
We collect information from you when you register on our site or affiliate sites (www.TriFeTri.com), place an order, subscribe to our newsletter, respond to a survey, contact us or fill out a form.
When ordering or registering on our site, as appropriate, you may be asked to enter your: name, e-mail address, mailing address, phone number or credit card information. You may, however, visit our site anonymously.
Google, as a third party vendor, uses cookies to serve ads on your site.
Google's use of the DART cookie enables it to serve ads to your users based on their visit to your sites and other sites on the Internet.
Users may opt out of the use of the DART cookie by visiting the Google ad and content network privacy policy.
What do we use your information for?
Any of the information we collect from you may be used in one of the following ways:
1. To personalize your experience
(your information helps us to better respond to your individual needs)
2. To improve our website
(we continually strive to improve our website offerings based on the information and feedback we receive from you)
3. To improve customer service
(your information helps us to more effectively respond to your customer service requests and support needs)
4. To process transactions
Your information, whether public or private, will not be sold, exchanged, transferred, or given to any other company for any reason whatsoever, without your consent, other than for the express purpose of delivering the purchased product or service requested.
5. To administer a contest, promotion, survey or other site feature
6. To send periodic emails
The email address you provide for order processing, may be used to send you information and updates pertaining to your order, in addition to receiving occasional company news, updates, related product or service information, etc.
Note: If at any time you would like to unsubscribe from receiving future emails, we include detailed unsubscribe instructions at the bottom of each email.
How do we protect your information?
We implement a variety of security measures to maintain the safety of your personal information when you place an order or access your personal information.
We offer the use of a secure server. All supplied sensitive/credit information is transmitted via Secure Socket Layer (SSL) technology and then encrypted into our Payment gateway providers database only to be accessible by those authorized with special access rights to such systems, and are required to keep the information confidential.
After a transaction, your private information (credit cards, financials, etc.) will not be stored on our servers.
Do we use cookies?
Yes. Cookies are small files that a site or its service provider transfers to your computers hard drive through your Web browser (if you allow) that enables the sites or service providers systems to recognize your browser and capture and remember certain information
We use cookies to help us remember and process the items in your shopping cart, understand and save your preferences for future visits, and keep track of advertisements and compile aggregate data about site traffic and site interaction so that we can offer better site experiences and tools in the future. We may contract with third-party service providers to assist us in better understanding our site visitors. These service providers are not permitted to use the information collected on our behalf except to help us conduct and improve our business.
If you prefer, you can choose to have your computer warn you each time a cookie is being sent, or you can choose to turn off all cookies via your browser settings. Like most websites, if you turn your cookies off, some of our services may not function properly.
Do we disclose any information to outside parties?
We do not sell, trade, or otherwise transfer to outside parties your personally identifiable information. This does not include trusted third parties who assist us in operating our website, conducting our business, or servicing you, so long as those parties agree to keep this information confidential. We may also release your information when we believe release is appropriate to comply with the law, enforce our site policies, or protect ours or others rights, property, or safety. However, non-personally identifiable visitor information may be provided to other parties for marketing, advertising, or other uses.
Third party links
Occasionally, at our discretion, we may include or offer third party products or services on our website. These third party sites have separate and independent privacy policies. We therefore have no responsibility or liability for the content and activities of these linked sites. Nonetheless, we seek to protect the integrity of our site and welcome any feedback about these sites.
Online Privacy Protection Act Compliance
Because we value your privacy we have taken the necessary precautions to be in compliance with the Online Privacy Protection Act. We therefore will not distribute your personal information to outside parties without your consent.
Childrens Online Privacy Protection Act Compliance
We are in compliance with the requirements of COPPA (Childrens Online Privacy Protection Act), we do not collect any information from anyone under 13 years of age. Our website, products and services are all directed to people who are at least 13 years old or older.
Online Privacy Policy Only
This online privacy policy applies only to information collected through our website and not to information collected offline.
Your Consent
By using our site, you consent to our privacy policy.
Changes to our Privacy Policy
If we decide to change our privacy policy, we will post those changes on this page.
Contacting Us
If there are any questions regarding this privacy policy you may contact us using the contact button.
This policy was last modified on May 12, 2017. 
Statement -
Trademark Use of "Swim Bike Mom" and "Just Keep Moving Forward"
The Swim Bike Mom® and Just Keep Moving Forward® trademarks are important business assets to Swim Bike Mom, LLC and should be treated with the care and respect, accordingly. Swim Bike Mom substantially relies on its trademarks to identify our products, services, activities and programs to distinguish them from those of our competitors and others in the fitness, triathlon and motivational worlds.
As the founder of the "Swim Bike Mom" and "Just Keep Moving Forward" movements in the world of fitness and triathlon, Swim Bike Mom, LLC takes great pride in its products, website, clothing and coaching programs.
If a company's trademark becomes generic, anyone can use it without fear of a claim of trademark infringement from the trademark owner. Loss of a trademark not only denies consumers the opportunity to identify an original, quality product developed with years of experience for repeat satisfactory purchases, it also destroys the owner's investment in a valuable asset. We respectfully ask you to support Swim Bike Mom, LLC's efforts and and take the steps necessary to use Swim Bike Mom® and Just Keep Moving Forward® trademarks properly. If you have any questions concerning the proper use of The Swim Bike Mom® and Just Keep Moving Forward® trademarks, please contact us.
The Marks and Use of the Marks
Swim Bike Mom® and Just Keep Moving Forward® are registered trademarks that are owned by Swim Bike Mom, LLC, a Georgia limited liability company.
In addition to our website, blog, writings and online journal, we also use and own trademark rights in the trademark Swim Bike Mom® and Just Keep Moving Forward® for clothing and athletic apparel (Athletic apparel, namely, shirts, pants, jackets, footwear, hats and caps, athletic uniforms; Bottoms; Jackets; Tops), writings, and online journals (On­line journals, namely, blogs in the field of sports, fitness training, health, wellness and parenting).
Who may utilize Swim Bike Mom® and Just Keep Moving Forward® trademarks?
Authorized dealers and any company or person licensed by Swim Bike Mom, LLC have the right to promote and use the Swim Bike Mom® and Just Keep Moving Forward® Family of Marks so long as such activity, program or advertising follows the method of use as agreed upon via license.
Swim Bike Mom® and Just Keep Moving Forward® were designed to designate products and services developed by Swim Bike Mom, LLC and may be used by licensees in its exact form to advertise and promote Swim Bike Mom.  Under no circumstances may Swim Bike Mom® and Just Keep Moving Forward®  be used without Swim Bike Mom, LLC's express written consent to manufacture and sell products such as clothing, online writings, clothing, accessories or any other merchandise. The correct format of the Swim Bike Mom® and Just Keep Moving Forward® and wordmarks are indicated in the area below. The logo and wordmark are not to be used in any form that varies from the samples below and must not be used in combination with any other trade name or logo.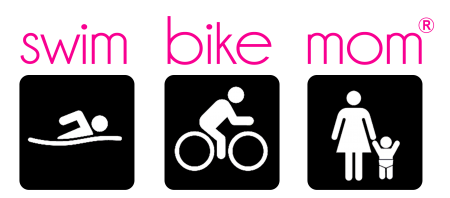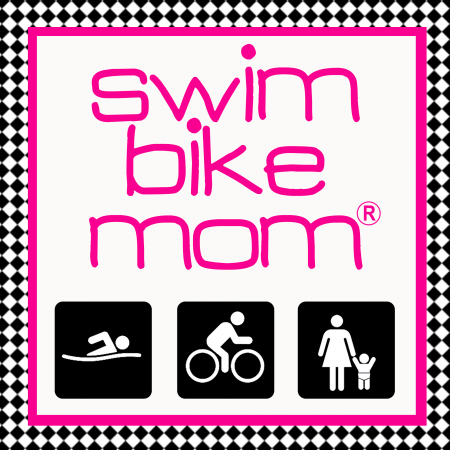 Use of Intellectual Property

The Swim Bike Mom® Website, and all of its contents, including but not limited to articles, blog posts, promotional materials, other text, photographs, posters, images, illustrations, graphics, Swim Bike Mom® logos, including Just Keep Moving Forward®, titles, characters, names, graphics and button icons (collectively "Intellectual Property"), are protected by copyright, trademark and other laws of the United States, as well as international conventions and the laws of other countries. The Intellectual Property is owned or controlled by Swim Bike Mom®.
You may not, and agree that you will not, reproduce, download, license, publish, enter into a database, display, modify, create derivative works from, transmit, post, distribute or perform publicly by any means, method, or process now known or later developed, decompile, reverse engineer, disassemble, use on another computer-related environment, transfer or sell any Intellectual Property, information, or products obtained from or through this Swim Bike Mom®Website, in whole or in part, without the express written permission of Swim Bike Mom®.  Go here to request permission in writing.
You also agree not to blatantly steal the Swim Bike Mom® or Just Keep Moving Forward® trademark and revise or misappropriate for your own use.
Additionally, unless otherwise expressly permitted, websites may not hyperlink to any page beyond the homepage of this Swim Bike Mom® Website, or frame this Swim Bike Mom® Website, or any web page or material herein, nor may any entity include a hyperlink to any aspect of the Swim Bike Mom® Website in an email for commercial purposes, without the express written permission of Swim Bike Mom®. Go here to request permission in writing.
Copyright Infringement

Swim Bike Mom® respects the intellectual property rights of third parties, and complies with the terms of the Digital Millennium Copyright Act (DMCA) regarding such rights. By submitting any material or photographs through this Swim Bike Mom® Website, you are granting permission to have this material posted on this Swim Bike Mom®Website, and are representing that you are the rightful owner of the submitted material, and that no one else may claim rights to this material. Swim Bike Mom® reserves the right to remove access to infringing material. Such actions do not affect or modify any other rights Swim Bike Mom®.may have under law or contract.
Swim Bike Mom®  is not responsible for any notes, messages, billboard postings, ideas, suggestions, concepts or other material, or files delivered to a Swim Bike Mom® website by you or other users. Swim Bike Mom®.reserves the right to regularly review, monitor, delete, or edit postings and Swim Bike Mom® reserves the right to do so at any time in its sole discretion, for any reason or no reason, and to delete or edit any posting with or without notice. Swim Bike Mom®is not responsible or liable for damages of any kind arising from any postings even when Swim Bike Mom® is advised of the possibility of such damages, or from Swim Bike Mom® alteration or deletion of any posting.
The information and opinions expressed on the Swim Bike Mom® Website are not necessarily those of the Swim Bike Mom® content providers, advertisers, sponsors, affiliated or related entities, and Swim Bike Mom® makes no representations or warranties regarding that information or those opinions. Swim Bike Mom®. does not represent or guarantee the truthfulness, accuracy, or reliability of any postings or determine whether the postings violate the rights of others. You acknowledge that any reliance on material posted by other users will be at your own risk.
Unless otherwise provided, all postings to the Swim Bike Mom® Website automatically and immediately become the property of Swim Bike Mom® without any obligation of confidentiality. Swim Bike Mom® shall be entitled to use the material for any type of use forever including in any media whether now known or later devised. If any court determines that Swim Bike Mom® does not retain exclusive ownership of any posting, then you hereby expressly grant to Swim Bike Mom® a royalty-free, perpetual, irrevocable right to use, reproduce, adapt, modify, publish, edit, translate, perform, transmit, sell, sublicense or otherwise distribute and display the Posting for any reason, including for promotional and advertising purposes, alone or as a part of other works in any form, medium or technology now known or later developed, and you waive all moral rights in all such postings.